Department of Projects
Wakihara Laboratory
Synthesis, Characterization and Application of nano-space materials
To address the urgent challenges in the fields of energy and environmental protection, developing functional nanomaterials and devices with novel and superior properties is absolutely necessary. Our researches have been focused on synthesis, characterization and application of nanoporous materials (e.g., zeolite and mesoporous silica etc.), a class of nanomaterials that exhibit unique properties and thus hold great promises in tackling the issues in the environmental and energy fields.What distinguishes us is that we study the nanoporous materials at multiple scales. On the basis of physical chemistry, we are employing bottom-up approaches to fabricate and tailor nanoporous materials to reach understandings at atomic and molecular levels; while with top-down approaches at global scales, we develop novel processes and create new systems in order to open up technologies that can offer practical solutions to the issues such as gas separation, emission control and abatement of volatile organic compounds.
Below are some of our current research topics:
・Synthesis of novel nanoporous materials.
・Mechanistic study on formation of nanoporous materials.
・Development of novel production process of nanoporous materials.
・Development and modeling of catalysts, adsorbents, and membranes for solving the energy and environment-related problems.
・Characterization of nanoporous and organic-inorganic hybrid materials using synchrotron X-ray.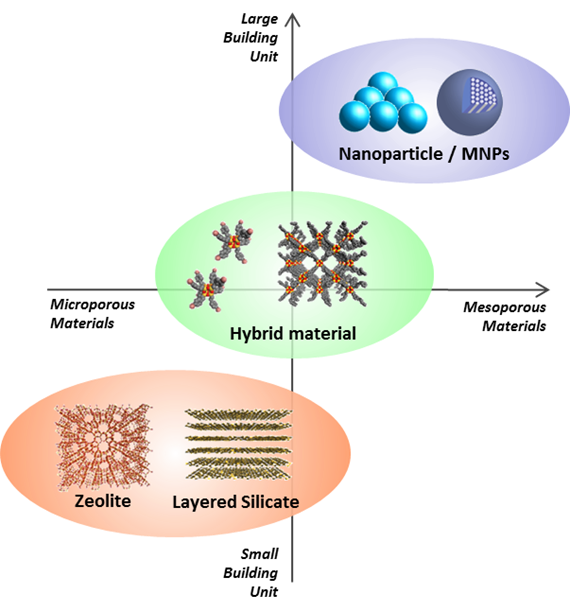 Members:
Corporate Sponsored Research Programs "Co-designing Future Engineering"
The aim is to promote effective collaboration and to contribute to the engineering fields of the future society. We focus on the infrastructure (industrial machinery, information, architecture, cities, regions, national land, etc.), mobility (automobiles, railways, etc.) and energy (electric power networks, distributed power sources, energy conversion, energy mix, etc.). These are the common capital expected as a future key industry that can make use of Japan's strengths and has a high ripple effect among the SDG's.
Collecting wisdom in various fields, regardless of social science or science and technology, in collaboration with the World-leading Innovative Graduate Study Program "Co-designing Future Society (WINGS-CFS)" and related graduate schools. It brings together various technologies and methodologies such as production engineering, economic engineering, energy engineering, and mechanical systems. Under the shared vision with cooperated companies, we will promote cutting-edge research that integrates social implementation, development of advanced elemental technology, and deepening of basic research including theme search. At the same time, we will foster human resources who will create innovations by connecting technologies and key person and create future industries and businesses.
From this, we will nurture the sense for industry and academia to think together through solving the company issues. It is possible to search for new problem-solving methods utilize the knowledge accumulated over the years and the most advanced research methods at the university. Contribute to the implementation of innovation for the creation of future industries and the development of human resources responsible for the future.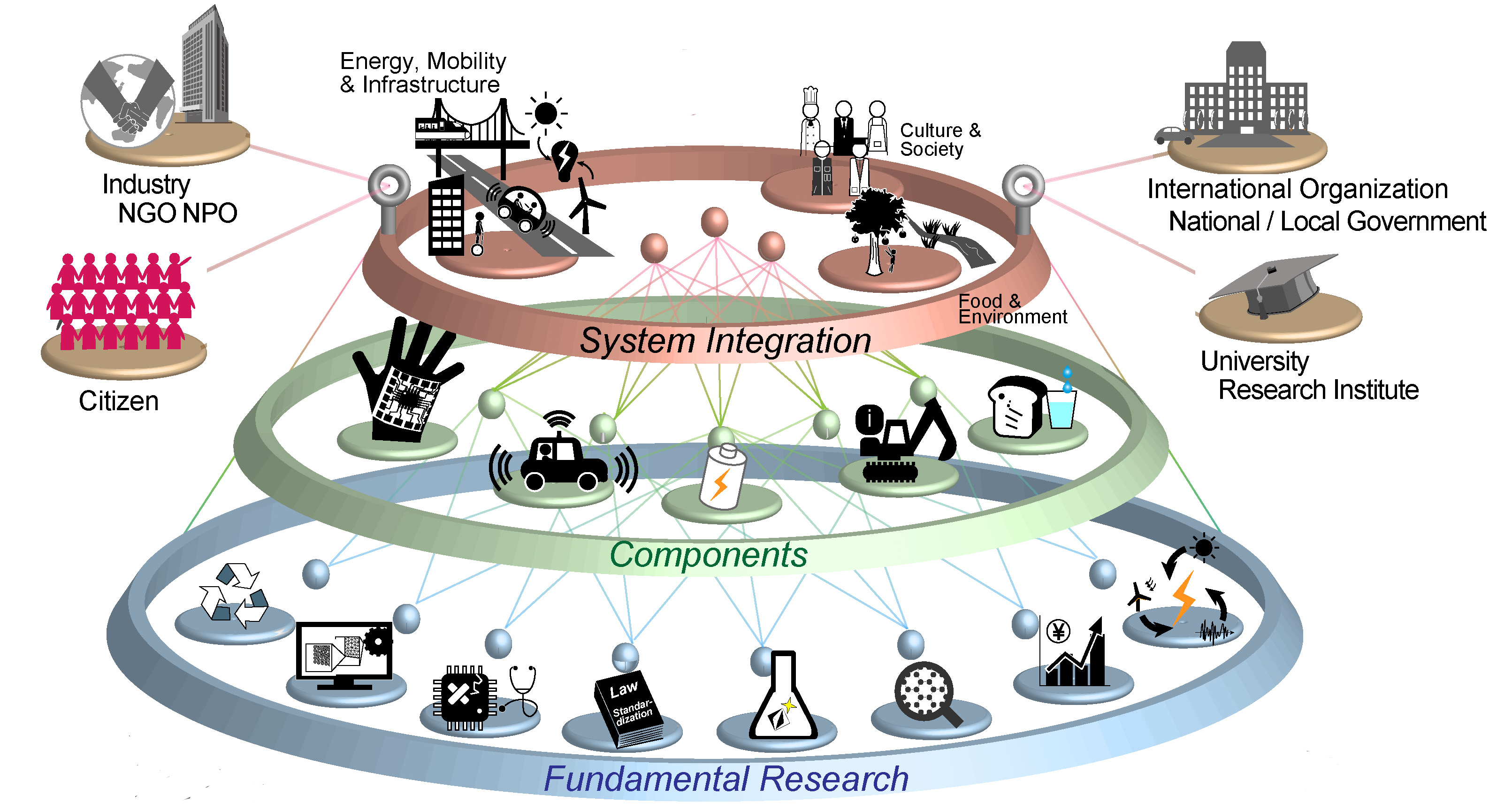 Cooperating organization:
Ebara Corporation

Honda Motor Co., Ltd.

Toshiba Corporation

Members:
Yuji Suzuki, Project Professor (adjunct)

Naohiko Sugita, Project Professor (adjunct)

Kiyoshi Izumi, Project Professor (adjunct)

Yasushi Asami, Project Professor (adjunct)

Next Generation Zirconia Social Cooperation Program
In this social cooperation program, our goal is to understand the nature and develop ultrahigh performance of zirconia by combining state-of-the-art electron microscopy, theoretical calculations, and sintering techniques. For example, zirconia with excellent mechanical properties, high oxygen ionic conductivities, high transparency and so on. We aim to make social contributions by creating novel zirconia materials and cultivating junior talents in the field of materials science.
Our research topics includes:
・Characterization of zirconia using electron microscopy and theoretical calculations
・Development of ultra-fast sintering method for zirconia
・Development of zirconia with high strength
・Development of zirconia with high toughness
・Development of zirconia with high transparency
・Development of zirconia with high oxygen ionic conductivity
Members:
Yuichi Ikuhara, Project Professor (adjunct)

Hidehiro Yoshida, Project Professor (adjunct)

Bin Feng, Project Associate Professor

Koji Matsui, Researcher

Kouhei Hosoi, Researcher

Kenta Kawamura, Researcher

Takako Yoshihara, Secretary

| Laboratory | Position | Name |
| --- | --- | --- |
| Takahashi Laboratory | Professor | Hiroyuki Takahashi |
| Optical Quantum Information Processing | Project Professor | Akira Furusawa (adjunct) |
| | Project Professor | Hiroyuki Takahashi (adjunct) |
| | Project Professor | Hidetoshi Katori (adjunct) |
| | Project Associate Professor | Shuntaro Takeda (adjunct) |
| | Project Assistant Professor | Yuki Mitsuya |
| The International Center for Nano Electron and Photon Technology | Professor | Hitoshi Tabata (adjunct) |
| Construction System Management for Innovation | Project Professor | Kazuo Ozawa (adjunct) |
| | Project Professor | Keiji Nagatani |
| | Project Professor | Muneo Hori |
| | Project Associate Professor | Atsushi Yamashita (adjunct) |
| | Project Associate Professor | Bangjo Chun |
| | Project Assistant Professor | Shunsuke Hamazaki |
| Integrated Decommissioning and Dismantling | Project Professor | Koji Okamoto (adjunct) |
| | Project Professor | Hajime Asama (adjunct) |
| | Project Professor | Shunichi Suzuki |
| | Project Associate Professor | Yusuke Tamura |
| Next Generation Electron Microscopy Social Cooperation Program | Project Professor | Naoya Shibata (adjunct) |
| | Project Professor | Yuichi Ikuhara (adjunct) |
| | Project Associate Professor | Ryo Ishikawa |